Details

Category: Products

Easier back to school, with SmartMedia classroom management products
More organized and efficient schools with SmartMedia products, for more effective face-to-face lessons and easily organized and manageable distance lessons.
Classroom teaching products : Large interactive displays to be used as interactive whiteboards, for browsing online educational content. Charging stations for storing and recharging touch devices and make them available to students.
Distance learning products : SmartMedia Class, the software for manage and share educational content even in online learning environments, for distance learning courses.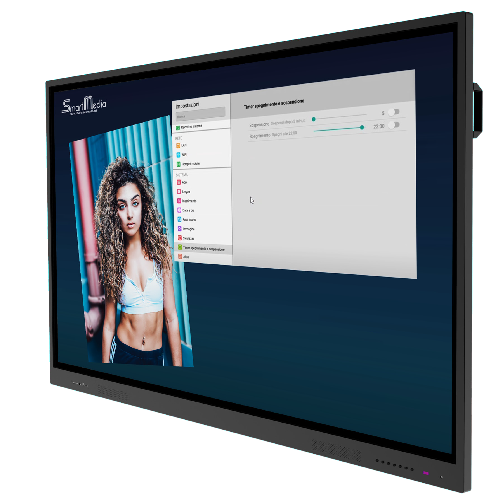 >> Interactive Multitouch Monitors

Modern technological systems that allow a perfect vision, interactive presentations, easy to use. Available in Full HD or 4K models up to 86" version and up to 40 touches.
Monitor available with integrated Android Player to surf the web and to use any App, or optional PC.
The monitors can be used with wall installation or with comfortable trolleys with wheels (optional) that allow better handling, movement of the monitor and management of the height of the monitor from the ground.
Our trolley cod. TR-TTI also allows you to tilt the monitor 90° to make it an interactive table.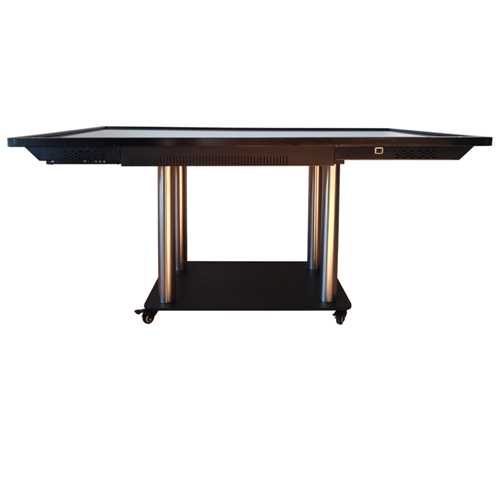 >> Infrared Display Touch screen Tables

FEATURES: 
Display: LCD with Full HD or 4K resolution
Screen size: 55 ", 65", 70", 75", 86"
Touch screen from 2 to 40 contemporary touches
Integrated Android player or PC* to be chosen among the different models
Included Software for the creation, management and export of documents, audio/video content, multimedia files.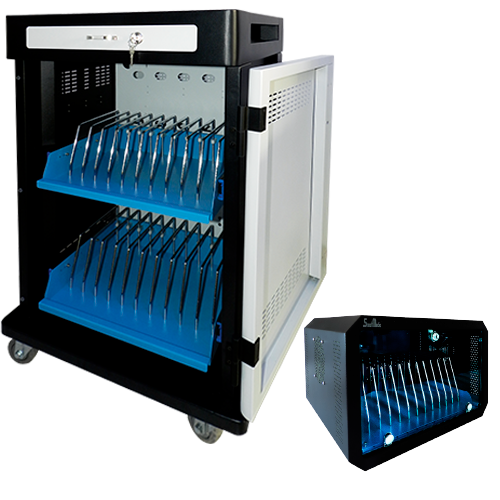 >> CHARGING STATIONS for TABLET and NOTEBOOK | Trolley or table
Solid charging stations for students and teachers technological devices, ideal for schools, companies, libraries, associations and for all those contexts where it is necessary to hospitalize, store and recharge multiple devices at the same time
Available in the double table or trolley version
- with self-locking wheels,
- with 12-24-32-40 housings,
- equipped with double fan and timer.
Certifications: CE, FCC, RoHS
Classroom management software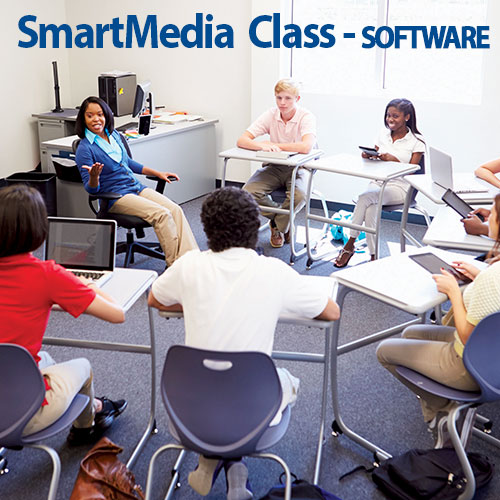 >> SMARTMEDIA CLASS | Cloud platform for learning management for schools and training centers
Online software that allows the teacher to share from any PC and manage in the cloud the multimedia contents of the lessons held or just prepared, storing them in specific folders accessible by other users.
- Sending homework and structured tests to multiple devices, including open-ended questions.
- Keeps records of lectures, assignments, tests and other teaching activities performed with classes.
- It includes a Community where lessons and other content can be shared as well as a Home page where each teacher can post messages and make them visible to the students of a certain class.
- Allows you to connect tablets and other devices to the IWB.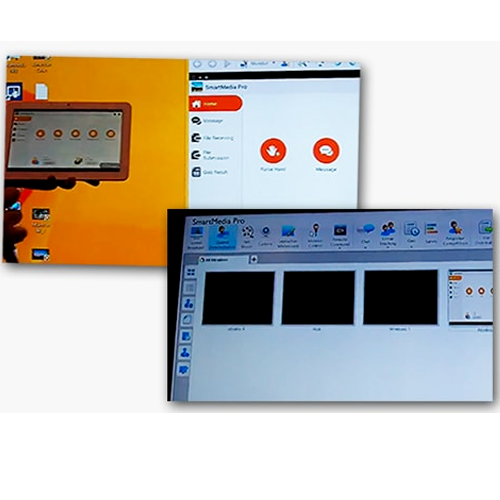 >> SMARTMEDIA PRO | Classroom Management Software - Linguistic Laboratory
Powerful classroom management software for broadcasting multimedia files over the network in a teaching environment.
Stable application through which the teacher can easily interact actively, transfer and share files with students directly from their PC or Tablet, monitor the devices in the classroom, while maintaining control of those present.
Available in more than 17 languages ​​and in different versions.
Leave your references and you will be contacted: