Details

Category: Products

Restaurants and Fast Food: interactive technology to impress customer, increase productivity and decrease management costs
Modern Restaurants and Fast Foods satisfy the needs of customers who prefer faster orders, new payment methods and faster payment of the bill, as well as entertainment while waiting for the meals ordered.
SmartMedia offers professional products designed to be used in any environment, with a simple and clean design, adaptable to any type of furniture.
Multi-touch Digital Totems, Interactive Tables and LFD Monitors equipped with powerful Digital Signage software to better communicate with customers and to manage secure and fast orders and payments.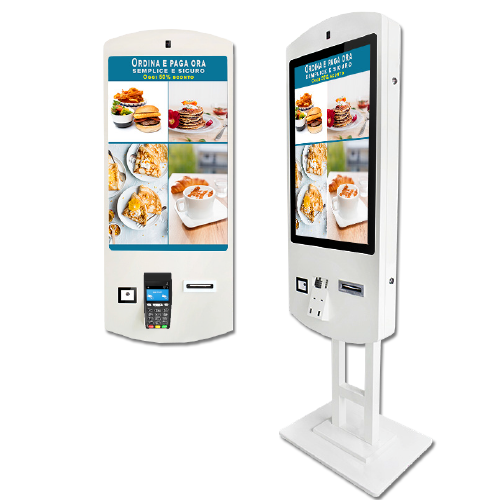 >> Digital Signage Self Service Checkout Kiosk for the management of orders and payments

Digital Touch Kiosk, 10 touch points, LAN and WI-FI connection, Barcode and QR Code reader.
Indoor Digital Signage Totem for the Management of Orders and Payments for Catering, Hospitality, Entertainment and Automated Ticketing for Museums, Cinemas, Theaters, Events, demonstrations, Trains, Buses and Theme Parks.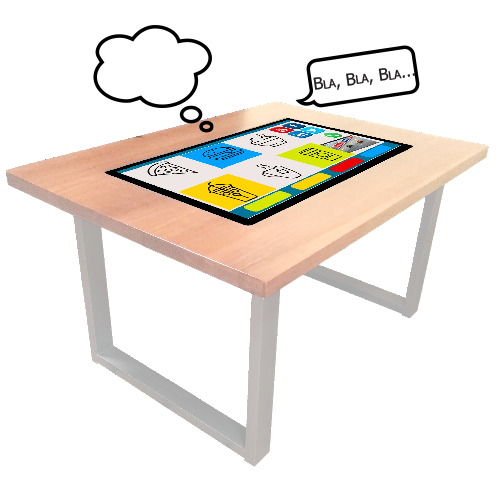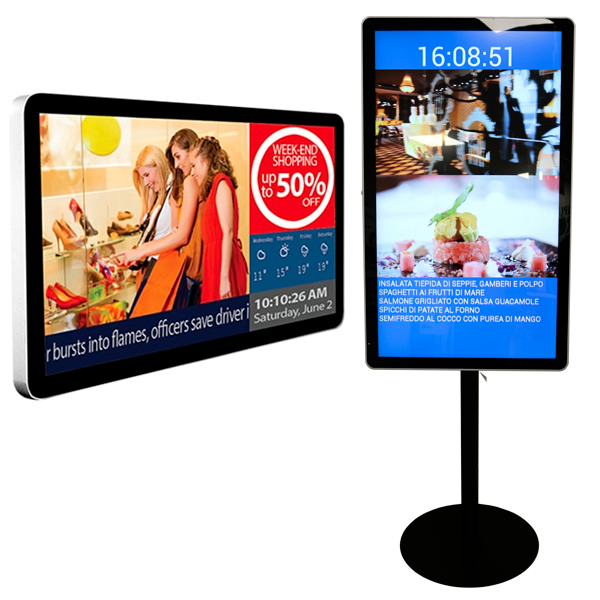 >> LFD MONITOR for DIGITAL SIGNAGE
Usable both in portrait and landscape position (vertical and horizontal), the LFD monitors are easy to install thanks to the simple wall brackets supplied; they are equipped with WiFi, SD Card reader and the simple Cloud Digital Signage software, SmartSignage included.
You can choose between different models: from 32" to 98", with resolutions from FULL HD to 4K.
Leave your references and you will be contacted: