Details

Category: Products

For any companies: interactive technology to interact with customer, increase productivity and decrease management costs
In a rapidly evolving world of work with office and remote workstations in smart working, work methods and technology are changing to support this big change.
Sharing working documents on the screen between colleagues in different workstations in smart working, is increasingly frequent and in addition to a good internet connection we need adequate tools and software to fulfill these new needs.
Large interactive monitors positioned in meeting rooms or shared open spaces, allow you to work on common projects at the same time among several people, being able to connect even remotely.
Interactive multitouch tables, precise and reliable, allow you to work comfortably seated around a multimedia surface, sharing ideas and documents like on a large desk. Perfect for presenting projects or reviewing documents.
Equipped with specific software for the management of multiple types of multimedia and text files and complete with applications that allow annotations and internet browsing.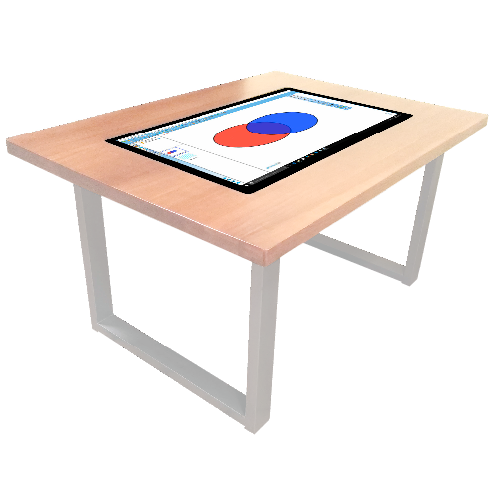 >> WATERPROOF INTERACTIVE TABLES | wooden top

Interactive tables with great technical features, as well as beautiful and solid tables with a clean design.
Available both in the Catering version , accompanied by dedicated software for managing orders and payments, and in the Education / Corporate version with specific software for learning and for typical business needs.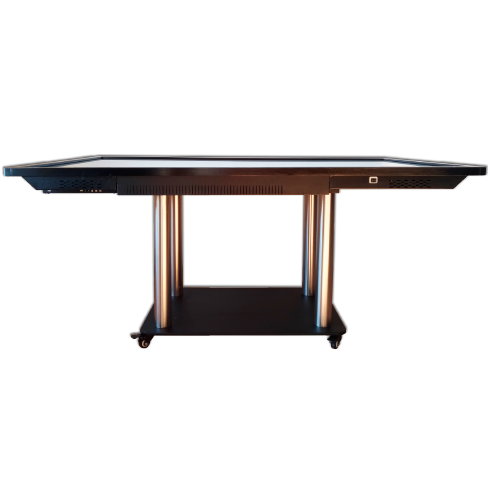 >> INFRARED INTERACTIVE MULTI-TOUCH TABLES
Functional work and interaction tools for effective and integrated communication with customers and users.
Ideal in situations of group work, in design studios, in the medical-scientific field, in museums, art galleries, exhibitions, trade fairs.
Users can interact with the surface using both their fingers and any opaque object, allowing total control of applications on the device; Tables from 2 to 40 contemporary touches are available, which allow several people to work at the same time on the device, as on a large tablet.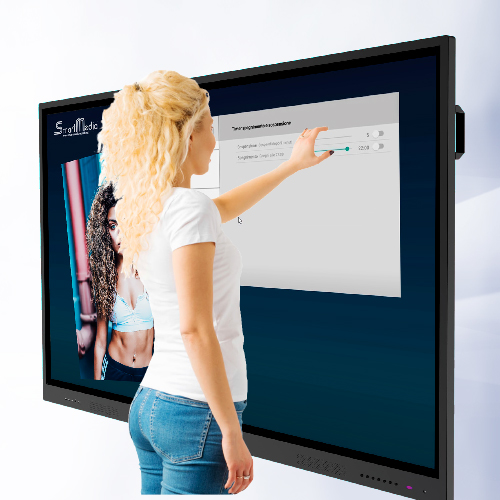 >> MULTI-TOUCH MONITOR | FULLHD and 4K, up to 40 touches
Modern and technological systems that allow perfect vision, for interactive presentations, easy to use. Available in Full HD or 4K version, models up to 86 "and up to 40 touches.
Monitor available with System with integrated Android Player to surf the web and to use any App, or optional PC.
They can be installed on the wall or on comfortable trolleys with wheels (optional) that allow better handling, movement of the monitor and management of the height of the monitor from the ground.
The trolley cod. TR-TTI also allows you to tilt the monitor 90 ° to make it an interactive table.
Leave your references and you will be contacted: